We run a flock of 600 Blackface ewes in the foothills of Croagh Patrick, five miles from Westport. 200 of these ewes are bred with Blackface rams to produce our own replacements.
The other 400 ewes are bred to Bluefaced Leicester rams to produce mule lambs which will be sold through the Mayo Mule and Greyface group.
We have been producing mule lambs for the last twenty years. The group now sets a very high standard for both hoggets and ewe lambs being sold through their sales in Ballinrobe.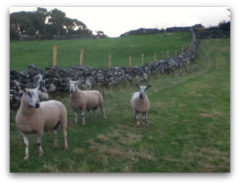 The author does not allow comments to this entry